Below you will find testimonials from all of Kantrese's students who have trained with her whether it was for free or paid trainings.  Majority is for free trainings.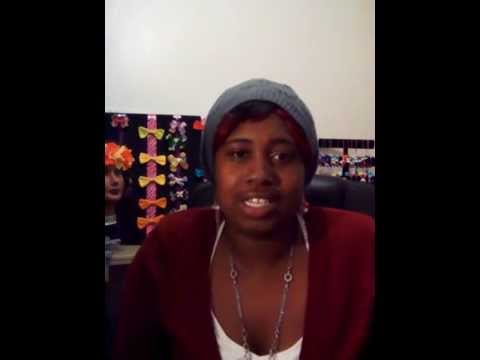 "Thank you this was very helpful, I had actually started making a blog with blogger about a month or so ago but because I got lost in finding a name and knowing what to post I left it alone. I will get back on and use your information to get it running. I like how Tresie goes through everything step by step it is easier for me to understand that way!" Monique Y.
"Very informative" Judi J.
"Great as always" Desiree V.
"I was glad to be part of this live webinar (even though my computer would not allow me to actually see it). The information will help me to hopefully start my own successful blog. She is an energetic and informative person!" Sue D.
 "This was very informative. She's very knowledgable and engaging. Liked listening to her and learning." Crystal C.
"Outstanding" Gee S.
"Awesome as always :-)" Judi J.
"Thanks Kantresse…webinar was helpful and informative…!" Jacqueline S.
"She is very knowledgeable about marketing online and offline." Bobby Norris
"Thank you so much for the information. I plan to use as much as possible." Desiree V.
"I really learned a lot today listening to this call. I am 1 of those who is on a VERY TIGHT BUDGET and trying to do whatever free to get myself going and out there. Thanks Tresie so much for all of you tips." Michelle H.
"Love your training, very helpful, thanks."  Shirley G.
"Thanks for your help" Michelle H.
"very upbeat and knowledgeable" Wildred D.
"Tresie is very knowlegeable and friendly. I enjoyed learning from her and chatting with her." Cindy Q.
"Tresie, Thank you for all the quality information you give us." Patti I.
"The presentation on Facebook was very well thought out, clear to understand and the information was very relevant to what we NEED to be doing! I enjoyed the presentation and look forward to many more. Thank You for putting your time and effort into helping us!! I like her style and look forward to joining in on many more!" Cynthia P.
"Good experience with Tresie" Annetta S.
"She's down to earth and friendly" Mary B.
"She is very detailed and I like that my experience with her was great…Thanks tresie, you helped alot!" Daresia T.
"I think Tresie did a very good job. It definately helped me to understand the different social media sites. Just need to learn how to really get out there and work with them. I have no idea how to do a blog let alone anything else and where to start, but Tresie had given some great examples." Michelle H.
"awesome, very upbeat and informative." Saxon H.
"Very helpful. Loved the walk through of social sites." Kandi P.
"Tresie is very good. Let's you know she is experienced but that you should start out as a beginner." Lisa L.
"Tresie is a great presenter and very informative." Patrice J.
"very good presenter and trainer" Nelda S.
"excellent trainer" John H.
"Energetic trainer" Phyllis G.
"Thank you for the input and always your great advise.  I will try to work on in my so called spare time outside my f/t j-o-b, f/t housewife/mom and trying to build my business bases on flyers, postcards, posting ads online etc.  Thanks again.  By the way the webinar you did was AWESOME…GET EXCITED STAY EXCITED..  I brought in 3 members this past week and was so excited. Thanks Tresie." Michelle H.
"Thank you for your time and assistance with Craigslist Marketing." Michelle S.
"Thanks for the info and training." Wayne N.
"Thank you very much for your reply and clear explanation.  I am going to print out and listen to the training calls of that email I received a few days ago from you.  I just can't listen to the training calls when they are live because I work.  If I have any further questions, I will probably email you again.  LOL!" Roxann L.
"Great webinar. You are awesome! Thanks so much!" KarenMarie V.
"Tresie…Thanks so much – I was able to get for the live seminar.  You are looking good gal!" Debra G.
"Your advise about online advertising was great.  Pick one thing, and master it.  I've been posting adds, and social networking (not well) LOL   I'm trying to do too much in a short amount of time.  I work full time outside the home and only have a few hours in the evenings.  I'm keeping busy, but I think its just busy work and not enough action.  Look forward to your next call. Thanks, again." Julie Z.
"Thanks for your marketing training Tresie" Dawna S.
"Thank you Tresie for all your marketing help." Adrienne L.
"Thanks Tressie for the marketing training and for your list of motivationals. My husband still says it isn't for me,  I'm not the kind that can do this so I figured I would do my best and when (and if) my business starts growing I can say see, this is our future out of the rat race.  I never get responses for my marketing efforts, but with your help I know I will.  Take care and thanks" Ida Wallace
"Thank you for today's call, it was very helpful. You had advised me to email you to ask you if you could cut and paste the wording that you would use in the case of a prospect who is apprehensive about the "fee". I need to be more fluent when explaining the monthly fee. Yours sounded great so I will try to use that." Toni C.
"I know you were tired last night  I wasn't expecting you to call me after that long call  but I do appreciate your positive attitude, I just feel that I can benefit from your online marketing techniques, and I will read all of your emails, I have to step it up after listening to you. I told my husband she is so young and so wise about business." Pat Buels
"Thanks for helping me learn how to start generating leads using craigslist. Your online marketing trainings are very helpful." Gregory S.
"Thanks Tresie your trainings really do help!" Shantice M.
"I listen to Mrs. Tresie, prerecordings and learned so much. Thanks for the advertising help." Howard P.
"Thanks so much for the wonderful training you so generously gave on Sat night.  Fuze is an incredible learning tool! Your expertise was very easy to follow & I personally learned so much!
Again, thank you so much for your time & expertise in internet advertising & finding a way to teach it, so we all get the teachings. You are remarkable & I want to be like you as I grow with my company." Marianne S.
"Thanks so much for hosting your marketing calls and for providing me with instructions on how to combine my gmail accounts." Ava H.
"Hi Tresie, Thank you for your time and effort in putting together the information on how to market ourselves online for free. Thank you for your help." Miguel B.
"Tresie, Thanks for helping me help myself to grow my business I am grateful for all the tips, suggestions, advice and trainings you've given me!" Tara C.
"Thanks Tresie for your advertising and marketing training!" Gloria Hurst

"Tresie, Thanks so much for the info on embedded links. I'll give it a try. Take Care and thanks again for your awesome training!" Penny K.
"Tresie thank you for your input and help,I want to succeed and I want to be the best I can be, I think I just need direction. I will start working on my attitude ,tone,confidence ,smile and be more excited on the phone…Thank you" Grace
"Thanks for all your help!" Janine
"You were great on the call last night!" Linda H.
"Thanks for assisting me with writing my own ads!" Louella Hicks
"Thanks for all the information and training." Anne T.
"Thanks for your help and your time!" David B.
"Thanks for training us in marketing and especially craigslist!  Thank you so much!!" Shonna Harding
"Thank you again and I may be calling on you for help again soon if I'm not getting anywhere. You sure are a sweetheart in helping all us newbies to the internet world:)" Kim Y.
"I listen to your training call with Janie about online marketing,I think you are a great speaker also, Thanks for giving this info,it helps a lot." Jacqueline Norris
"Thanks again for all of your help. It's funny how complicated this seems to me, but all I've done for the last 13 years is bookkeeping for my husbands business all by hand…using a ledger to log info (the old way). I just started using the computer a couple of years ago to pay bills online or shop, and facebook and myspace to keep an eye on my two teenagers and communicate with friends and family. Everything else is very new to me! Please be patient in helping through this:)" Kim Y.
"Tresie, thanks for the online marketing training. Looking forward to the call on Craigs List." Louella Hicks
"Thanks for all your help and suggestions!" Diana H.
"The the free online advertising information is extremely helpful. Thanks for sharing and God bless." Ava H.
"Thanks for your training calls and for answering all my questions." Leigh E.
"I loved your recent Advertising Call.  You are such an inspiration and I learned soooo much!" Dana L.
"I listened to your call yesterday it was AWESOME! Looking forward to your future training calls!" Rose S.
==========================================================
**Submitted through anonymous survey after training call**
"I learned that you need HTML codes to add your link to banners along with some other things."
"Tresie Saturday night call was Very informative and detailed. She is filled with so much information. I am thrilled she's doing these training calls for our team."
"I learned how to effectively place ads, especially for the benefits. I learned some new strategies about placing benefits ads with a testimony in the headline. I am trying that this week. I also, liked the idea about the notebook/planner for keeping up with the ads."
"I did learn to think about being more creative with my ads. I look forward to digging in and really learning much more!
Thank you for all your hard work Trecie!"
"I would like to see this call continued. Tresie did a great job!!" Sandi R.
"Tresie was awesome, easy to understand and answered all questions. Covered alot of information"
"LOVE your trainings. More information! Cannot wait til the next call!!!"
============================================================
"Thank you for helping me, a newbie, learn to generate leads when I didn't have a budget." Tami I.
"Hi Tresie, Your Advertising call was fantastic! I really am going to encourage my team to be on the call & if I know the topics ahead of time, it would be helpful. I applaud your awesome attitude girl! You would never know you are going through the personal issues that you are! It goes to show you….it's all in the attitude & how you handle things! Some people need to learn THAT from you!! 

What you are doing here with advertising training is so much appreciated. I know a training call pulls you from building & training a team a little; Thank-you for doing this…..it's a BIG undertaking! You're AWESOME!" Donna D.
"Hi Tresie, I am a 67 year old. I've been with this for about a year. It's not because I don't work hard, but I have trouble with advertising and having enough people to talk to.  I really appreciated all of your information on the call.  Thank you for being so willing to share all of your knowledge with us." Lana B.
"Tresie, That was a great call.  You have given me so many ideas.  Thank you, you are amazing.  This is all new to me, and I want to be the best leader for my team.  I send them motivation letters every week, but I know I can do more for them. Thanks again.  I can see why your team is working so hard, having a leader like you.  Have a super weekend." Veronica S.
"I really enjoyed Tressie's call tonight. I have been needing advice on that subject. Thanks sooo much!!!" Shawna W.
"I'm always so impressed with your tips and tricks on the Sunday night call. Thanks for all help you could give.  I appreciate it." Debbie G.
"Tressie….Looks GREAT! This is awesome! Written in a way any newbie can understand! GREAT JOB!" Bobbi P. [referring to a guide Kantrese wrote on Online Advertising]
"Thank You for your advertising help." Ida W.
"Thank you Tresee for your excellent information." Pamela M.
"Trese thanks for the marketing and organization training and tips." Julie K.
"Thanks for answering all my marketing questions." Tracie M.
If you're ready to take your business to the NEXT LEVEL:
Get one-on-one trainings/mentoring with Kantrese, visit here:

MENTORING
If you're interested in her free webinar/teleseminar trainings, visit here:

FREE TRAININGS